Introduction/introduktion 🇬🇧English 🇩🇪Deutsch 🇫🇷Française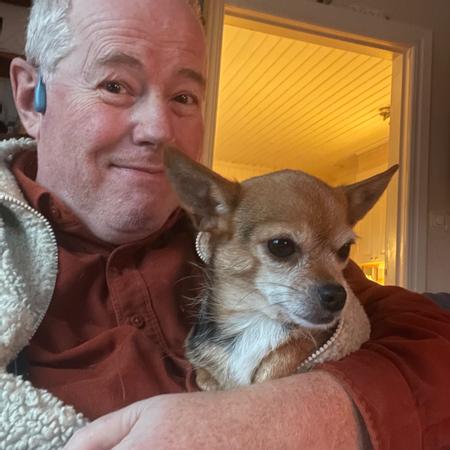 Hello! Grüße! Salut!

Collecting old knives from Eskilstuna is neither very expensive nor space-consuming. This website is mainly a way for me to compile information and keep track of my collecting. That the site has been useful to others is also fortunate. Therefore a short introduction to the field is given for newcomers down below.
Several Eskilstuna knives were made in very limited editions and with great craftsmanship, other knives were made in larger more standardized series. Collecting a complete set from a knifemaker can take a lifetime. Eskilstuna knives with corkscrews are generally desirable collectors' items. Pen knives (folding knives without a corkscrew) are often easy to find and relatively cheap to buy.
When collecting knives, one can follow how the craftsmanship over time became increasingly industrialised and the natural materials in knife handles were replaced by artificial ones. You can also see how fashion and the spirit of the times was represented in everyday and decorative objects. Most knives are stamped with the name of the manufacturer/knifemaker. During the latter half of the 19th century and up to the First World War, there were a few large knife manufacturers and several hundred knifemakers in Eskilstuna. There exists therefore a large number of stamps. Very old pocket knives are a little different when it comes to stamps; they sometimes lack a stamp, perhaps because everyone knew the village blacksmith. But stamps alone can NOT accurately pinpoint when the knife was made. You have to start from the period of activity of a certain knifemaker (see my page "Register" for this very purpose) and then try to make a closer estimate based on the technique and choice of materials.

The blade, screw and other tools of the knife are best cleaned with Pool or Autosol, rags of old sheets are good to have on hand for cleaning. Handles made of bone, horn or ivory easily absorb cleaning agents and oil, so be CAREFUL. Knives should be stored in a dry place. Storage in a basement with humid air can quickly spoil knives. Wipe off fingerprints which can otherwise easily leave permanent damage to blades.
Lastly, there exists an indispensable book for collectors of Eskilstuna knives: 'Knivar från Eskilstuna' by Arne Marmér, published in 1999. The book also contains the contents of a number of old price guides.
Deutsch
Viele eskilstuna-Messer wurden in sehr begrenzter Auflage und mit großem handwerklichen Geschick hergestellt, während andere in größeren, standardisierten Serien produziert wurden. Ein komplettes Set von einem Messermacher zu sammeln, kann ein ganzes Leben dauern. Eskilstuna-Messer mit Korkenzieher sind im Allgemeinen begehrte Sammlerstücke. Federmesser (Klappmesser ohne Korkenzieher) sind oft leicht zu finden und relativ günstig zu kaufen.
Beim Sammeln von Messern kann man verfolgen, wie die Handwerkskunst im Laufe der Jahre immer mehr industrialisiert wurde und wie natürliche Griffmaterialien durch künstliche Materialien ersetzt wurden. Sie können auch sehen, wie Mode und Zeitgeist in alltäglichen und dekorativen Gegenständen dargestellt werden können. Die meisten Messer sind mit dem Namen des Herstellers/Messermachers gestempelt. In der zweiten Hälfte des 19. Jahrhunderts und bis zum Ersten Weltkrieg gab es in Eskilstuna einige große Messerhersteller und mehrere hundert kleine Messermacher. Es gibt also eine große Anzahl von Briefmarken. Bei sehr alten Taschenmessern sieht es mit den Stempeln etwas anders aus; sie haben manchmal keinen Stempel, vielleicht weil jeder den Dorfschmied kannte. Etwas später wurde oft nur noch "Eskilstuna" auf die Klinge gestempelt. Aber der Stempel kann NICHT genau zeigen, wann das Messer hergestellt wurde. Man muss von der Schaffensperiode eines bestimmten Messermachers ausgehen und dann versuchen, anhand von Technik und Materialwahl eine genauere Bestimmung vorzunehmen (siehe dazu meine Seite "Register").
Reinigung und Lagerung
Die Klinge, die Schraube und andere Werkzeuge des Messers werden am besten mit Pool oder Autosol gereinigt, Lappen aus alten Bettlaken sind gut zur Hand zu haben. Griffe aus Knochen, Horn oder Elfenbein nehmen leicht Reinigungsmittel und Öl auf, seien Sie also VORSICHTIG. Messer sollten an einem trockenen Ort gelagert werden. Die Lagerung in einem Keller mit feuchter Luft kann Messer schnell verderben. Wischen Sie Fingerabdrücke ab, die sonst leicht bleibende Schäden an den Klingen hinterlassen können.
Literatur
Für Sammler von Messern aus Eskilstuna gibt es ein unentbehrliches Buch: "Knivar från Eskilstuna" von Arne Marmér aus dem Jahr 1999, das auch den Inhalt einer Reihe von Preisführern enthält.
Française
De nombreux couteaux Eskilstuna ont été fabriqués dans des éditions très limitées et avec un grand savoir-faire, d'autres couteaux ont été fabriqués dans des séries plus importantes et plus standardisées. La collection d'un jeu complet d'un coutelier peut durer toute une vie. Les couteaux Eskilstuna avec tire-bouchon sont généralement des objets de collection recherchés. Les couteaux-plume (couteaux pliants sans tire-bouchon) sont souvent faciles à trouver et relativement bon marché.
En collectionnant des couteaux, on peut suivre comment, au fil du temps, l'artisanat s'est industrialisé et les matériaux naturels des manches ont été remplacés par des matériaux artificiels. On peut également voir comment la mode et l'esprit de l'époque étaient représentés dans les objets quotidiens et décoratifs. La plupart des couteaux sont estampillés du nom du fabricant/coutelier. Au cours de la seconde moitié du XIXe siècle et jusqu'à la Première Guerre mondiale, il y avait quelques grands fabricants de couteaux et plusieurs centaines de couteliers à Eskilstuna. Il existe donc un grand nombre de poinçons. Les très vieux couteaux de poche sont un peu différents en ce qui concerne les poinçons ; ils sont parfois dépourvus de poinçon, peut-être parce que tout le monde connaissait le forgeron du village. Mais les timbres seuls ne permettent PAS de déterminer avec précision la date de fabrication du couteau. Il faut partir de la période d'activité d'un certain coutelier (voir ma page «Register» à cet effet) et ensuite essayer de faire une estimation plus précise en se basant sur la technique et le choix des matériaux.
La lame, la vis et les autres outils du couteau sont mieux nettoyés avec du Pool ou de l'Autosol, des chiffons de vieux draps sont bons à avoir sous la main pour le nettoyage. Les manches en os, en corne ou en ivoire absorbent facilement les produits de nettoyage et les huiles, soyez donc PRUDENT. Les couteaux doivent être stockés dans un endroit sec. Un stockage dans un sous-sol à l'air humide peut rapidement abîmer les couteaux. Essuyez les empreintes digitales qui, sinon, peuvent facilement laisser des dommages permanents sur les lames.
Enfin, il existe un livre indispensable pour les collectionneurs de couteaux d'Eskilstuna : «Knivar från Eskilstuna» d'Arne Marmér, publié en 1999. Ce livre contient également le contenu d'un certain nombre d'anciens guides de prix.